Perfect ending-Hangzhou Deepvision brings new technology to the CBIB site
published:2021-07-10
Views:789
Source:深度视觉新闻部
On July 9, 2021, the three-day China (Beijing) international bearing industry exhibition came to a perfect end under the attention of hundreds of
people. This exhibition has gathered exhibitors with different bearing brands, bearing products, diversified bearing processing equipment and
advanced bearing processing solutions. More than 29000 high-end buyers from home and abroad was attracted to the site.

Hangzhou Deepvision, with cutting-edge visual inspection technology, advanced visual inspection equipment and intelligent online inspection
solutions, made a wonderful appearance at the scene.

Deepvision's machine can identify the appearance defects of various kinds with fast detection speed and high detection accuracy. It also provides customized conveyor to realize multi-directional and comprehensive inspection of products and meet various customization needs of customers.
At the booth site, the audience was very enthusiastic and came in an endless stream. You could find our colleagues almost everywhere answering
visitors'questions.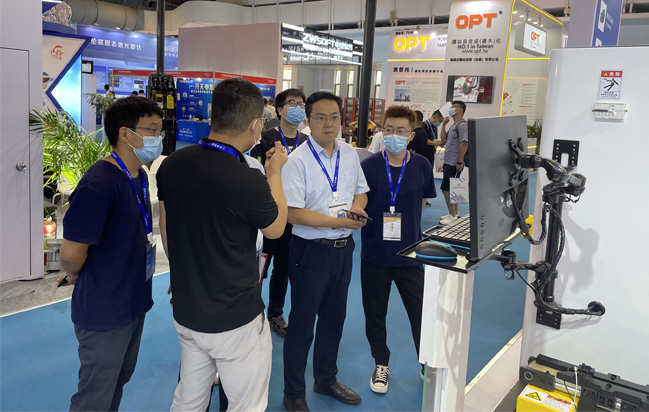 Deepvision has fully focused on the global industry inspection market and actively provided the best technology and product solutions for industrial upgrading.